Soil Moisture Working Committee
Canadian Group on Earth Observations (CGEO)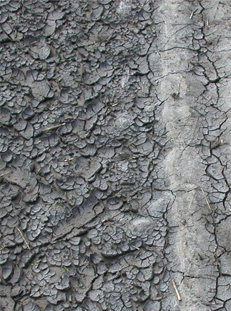 The Group on Earth Observations (GEO) was established following the Earth Observation Summit on July 31, 2003. This initiative was led by the United States to promote the development of a comprehensive, coordinated and sustainable Earth Observation System(s) among governments and the international community to improve our ability to understand and address global environmental and economic challenges. The Canadian Group Earth Observations (CGEO) is part of Canada's contribution to this initiative.
A Canadian Group on Earth Observations (CGEO) interdepartmental workshop in January 2007 identified the monitoring, analysing and modeling of the full water cycle with emphasis on soil moisture as a key issue. As soil moisture is a critical component of the water cycle, advanced knowledge and information availability of this variable would improve the ability to monitor and respond to drought conditions, crop condition assessment, the safety of Canadians through better weather forecasts, improved forest fire management, as well as management of our water resources.
The Soil Moisture Working Group was formed to champion the soil moisture component for the Canadian GEO efforts. The goals of the working group are to improve our understanding of the current state of both in situ and remotely sensed soil moisture monitoring in Canada, to identify soil moisture requirements and gaps, and to draft a plan to meet the requirements and fill in the information gaps by collaboration and developing standards.
This website is established to distribute the information gathered and the results obtained by the CGEO Soil Moisture Working Group. It is also intended to provide a forum for discussions about the future of soil moisture monitoring, analysis and prediction in Canada as well as internationally and to share updates on ongoing work and future events.